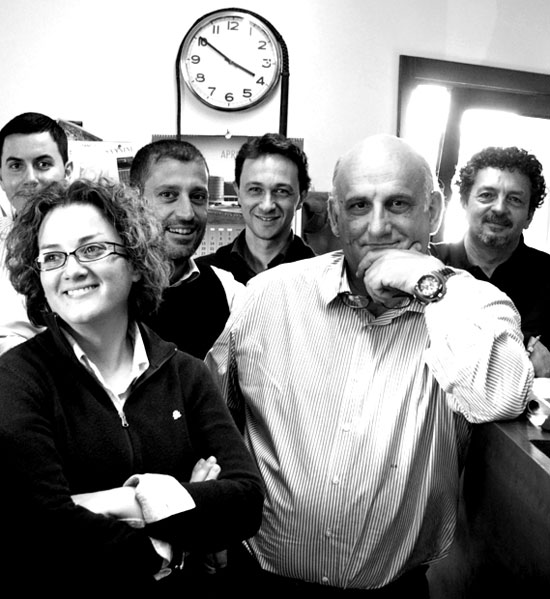 Tecton Studio Associati S.r.l. is an architecture and engineering company founded in 1993 by architect Carlo Farroni, whose interests and research activities have always been projected towards an international dimension. It represents the continuation, as a company, of the professional activity carried out since 1982 by the current Technical Director. Over the years the company has developed, through the qualification of its know-how, a mission linked to the advanced tertiary sector, providing highly innovative services to its customers.

The initial plan included the provision of services of architectural, structural and plant engineering planning (civil, industrial and tertiary building). The range was expanded during the following years thanks to an increased experience, so to include services concerning studies and researches on static and architectural restoration, management and accounting of works.

The target includes both public administration and private subjects, and has been achieved through the participation in competition proceedings, an extensive public relations activity and the use of new information and communication technologies. The process of innovation that has recently affected the sector and the enlargement of the competitive scenario have been interpreted by the members as an opportunity to be seized, determining the strategic choice, during last year, to deal with the transition from a functional organizational structure to a process-based organizational structure.

The company is divided into two areas of competence which concern management activities and technical activities. At the head of these areas there are respectively the Managing Director and the Technical Director. Management activities include scheduling, organizing, management and control. At operational level these processes refer to human resources and accounting management, and business management (marketing, communication and tender office). Technical activities concern the processes for the provision of services and the technical management of the work team.

Tecton Studio Associati, with offices in Beijing, Rome and Naples, carries out its activity mainly in the field of architectural and environmental planning, and in the restoration of monuments. The experience gained over the years has always been supported by an organizational structure consisting of about fifteen people and also by external partners. In 2004 the company adopted the quality management system in accordance with the standard UNI EN ISO 9001:2000 certified by RINA S.p.A., for the planning and the provision of engineering services.